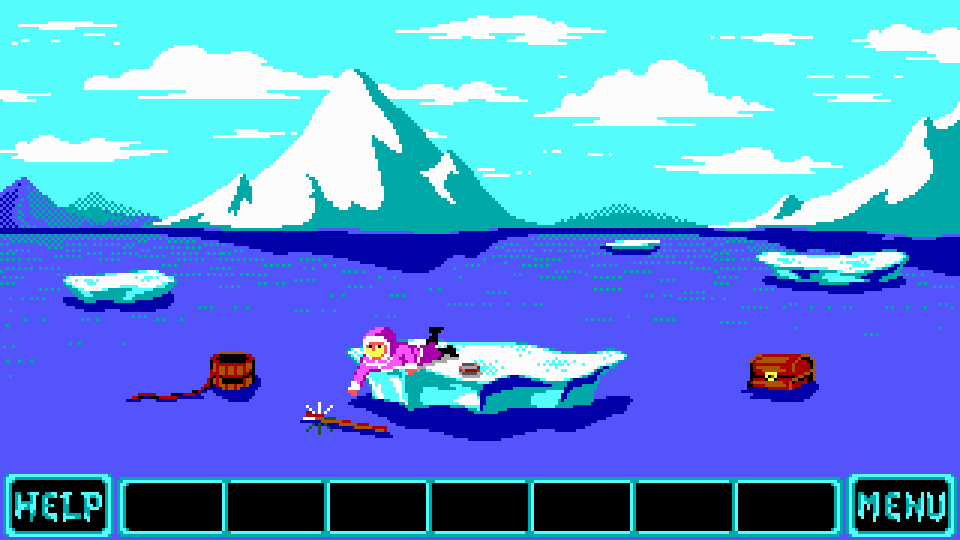 Released: 2018-06
A tiny EGA game originally made in four days for MAGS June 2018.
It has since then been updated with additional animations, puzzles, interactions and an after credits scene.
Even with the updates, it's still a very short and simple game, but hopefully offers few minutes of fun and enjoyment.
Winner of MAGS June 2018.
Controls
Mouse:
Left click - move around, interact, use inventory items
Right click - put away inventory items
Keyboard:
Move around with Arrow keys
ESC - Main menu, close menus
F5 - Save menu
F7 - Load menu
F9 - Restart
F10 - Quit
Install instructions
Unzip full contents of the .zip file to anywhere on your computer
Run winsetup.exe to change settings
Run executable to play
Windows SmartScreen and Avast are sometimes know to have issues with AGS games and editor. Check the forum if you're experiencing problems.
Credits
Game design, writing, programming, art and animation: Raimo Peterson
Music and testing: Riho Peterson